Image
Say Goodbye to Pesky Pests in High Point!
Pest Control in High Point
Are pesky household pests making your life chaotic? Do your family and pets suffer from their constant presence? No worries, our same-day residential pest control in High Point has got you covered! Trust us to take care of your general pest control needs with our pest inspection and customized treatment plans. Our goal is to get rid of these unwanted guests for good without putting your family or pets in harm's way.
Our experienced exterminators in High Point will eliminate all common household pests, including:
Ants
Roaches
Spiders
Silverfish
Fleas
Moths
And much more!
Image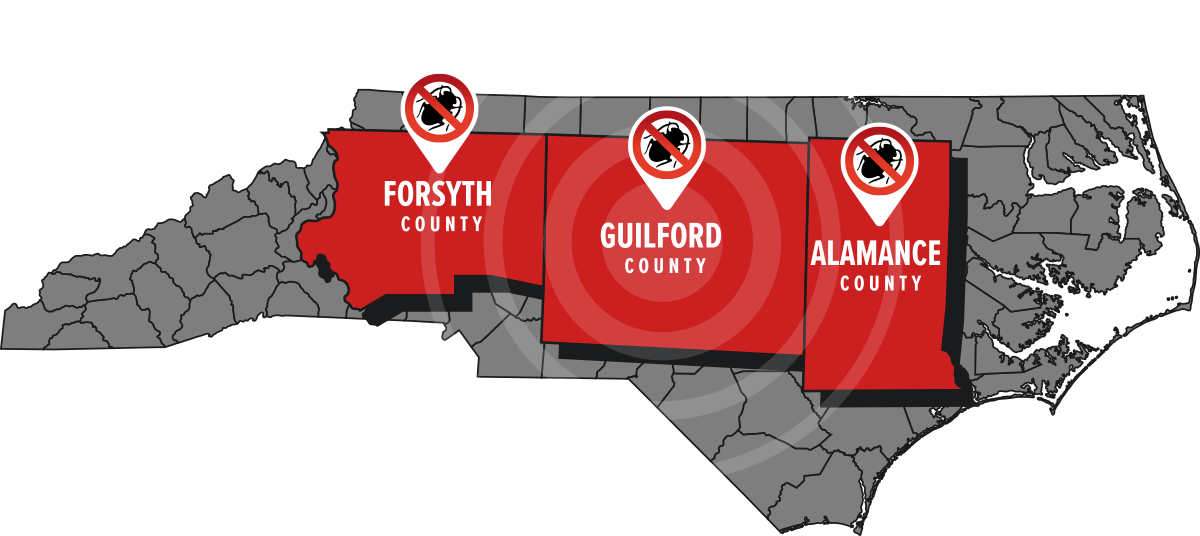 Over 30+ Years of Experience
With over 30 years of experience, we know how to target pests at their source and provide long-term relief. We stand by our work with a satisfaction guarantee. If you're not happy, we'll re-treat at no additional cost.
Termite Control in High Point
Don't let termites turn your dream home into their personal buffet! As the trusted termite exterminator in High Point, Pest-X Exterminating offers comprehensive termite control services to keep your home safe from these pesky pests. With over 30+ years of experience, we know what it takes to get rid of termites for good.
Our termite control service in High Point includes:
Termite treatments: We use specialized bait systems and liquid treatments to eliminate active termite colonies.
Ongoing termite control: Our renewable warranties provide year-round protection against future termite infestations.
Monitoring and prevention: Our experts inspect your home, looking for problem areas and providing personalized treatment plans that keep termites at bay.
Comprehensive termite inspections: We offer same-day inspections to help you catch and eliminate termite colonies before they cause significant damage.
Customized Termite Treatments For Your Needs
At Pest-X Exterminating, we understand that your home is unique - that's why our termite control service is customized to fit your individual needs. Whether you need preventative or reactive treatments, our experts will work with you to create a plan that works best for you.
Mosquito Control in High Point
Do mosquitoes and ticks have you itching and scratching? Don't let pesky mosquitoes and ticks ruin your outdoor fun! It's not just the annoyance factor; these pests also carry dangerous diseases like West Nile virus and Lyme disease. Our mosquito and tick control services at Pest-X Exterminating are designed to keep your family protected all year round. 
Our mosquito control services in High Point include: 
A free inspection to identify areas of standing water and potential tick habitats.
Effective larvicides in targeted areas to prevent the growth of mosquito larvae.
Mosquito traps placed strategically to dramatically reduce the number of mosquitoes in your yard.
Six scheduled treatments during peak season (April to September).