Image
Don't Let Pests Take Over Your Home With Mebane's Best Pest Control Company
Pest Control in Mebane
Do you have unwanted visitors in your home? Don't worry, Pest-X Exterminating is here to help! Our team of expert exterminators is dedicated to providing top-notch pest control services to the Mebane area. We specialize in treating common household pests, so you can trust us to get rid of any unwanted guests.
With our general pest control services, we can eliminate a wide range of pests, including:
Ants
Roaches
Spiders
Silverfish
Fleas
Moths
Get Same-Day Residential Pest Control in Mebane
We understand that pests can be a major inconvenience. That's why we offer same-day pest control. Just give us a call before 11 am Monday-Friday, and one of our friendly technicians will be at your home the same day. So trust the experts at Pest-X Exterminating for all your pest control needs in Mebane. Contact us today for a free quote and take the first step towards a pest-free home!
Image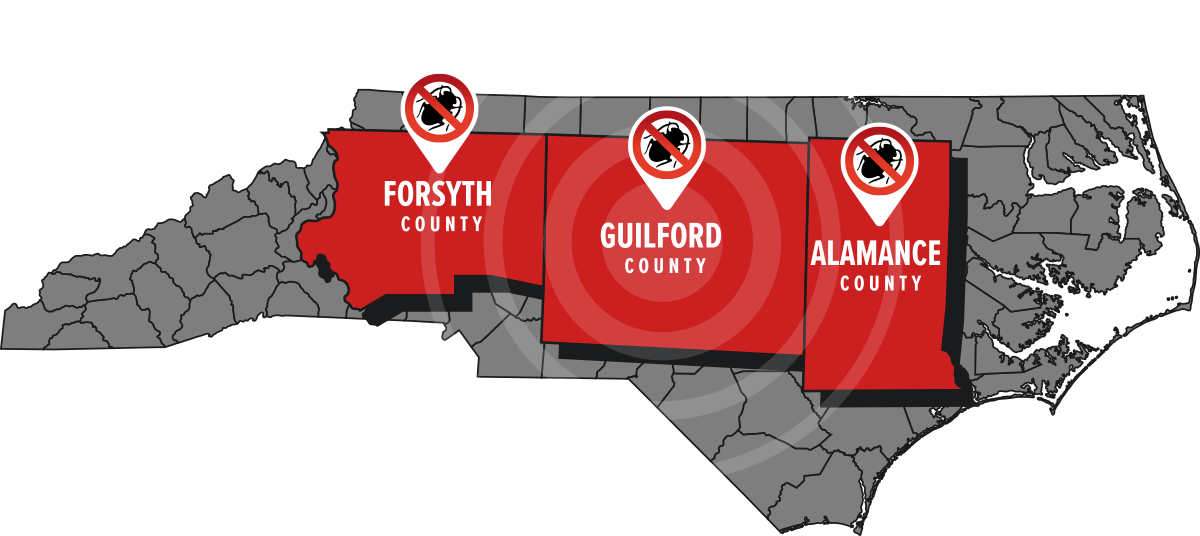 Termite Control in Mebane
Don't let termites ruin your home. Contact our termite control service in Mebane and get rid of termites for good. Our professional exterminators have the knowledge and expertise to protect your property from these destructive pests. Trust the specialists who have been serving the community for decades. Experience the peace of mind that comes with a termite-free home. Call now to schedule your comprehensive termite inspection.
Termite Treatments: Our experienced technicians use advanced methods to eliminate termites and prevent future infestations.
Ongoing Termite Control: We offer comprehensive, long-term solutions to keep your home protected year-round.
Monitoring and Prevention: Our experts will regularly inspect your property for signs of termites and take proactive measures to prevent them from returning.
Comprehensive Termite Inspections: With over 34 years of experience, our team will conduct thorough inspections to ensure no termites are hiding in your home.
Mosquito Control in Mebane
Don't let pesky mosquitoes and ticks ruin your outdoor fun in Mebane, NC. Trust Pest-X Exterminating to provide effective mosquito and tick control solutions. With our expert services, you can enjoy a mosquito-free yard and protect yourself from tick-borne illnesses. Here's what we offer:
Free Inspection: Our team will thoroughly inspect your property to identify mosquito breeding grounds and tick habitats.
Larvicides in Targeted Areas: We use highly effective larvicides to target and eliminate mosquito larvae in standing water sources.
Mosquito Traps: Our innovative mosquito traps attract and capture mosquitoes, drastically reducing their population in your yard.
Don't let these blood-sucking pests ruin your outdoor activities. Trust Pest-X Exterminating for effective mosquito and tick control. Call us today to schedule your free inspection and take the first step towards a mosquito and tick-free environment in Mebane.